Become part of Youth J.I.V.E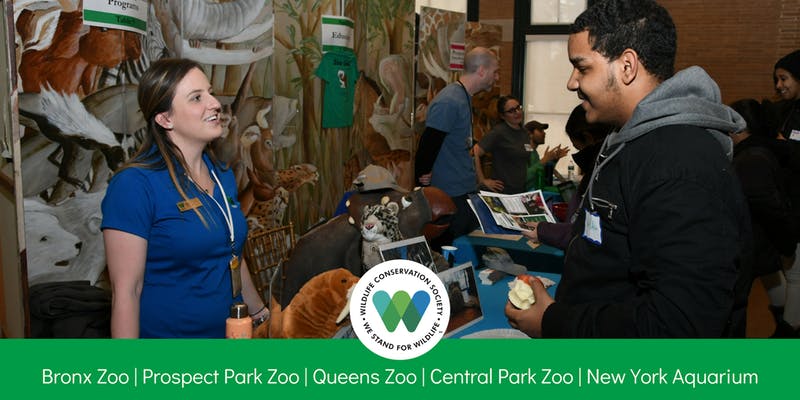 Have you ever wanted to get involved at the Wildlife Conservation Society (WCS)? If so, register to attend the Youth J.I.V.E (Job, Internship, and Volunteering Expo) event at the Bronx Zoo on Saturday, February 2, 2019
J.I.V.E attendees will learn about all of the paid and unpaid positions available for youth (ages 14-26) at the Bronx Zoo, Central Park Zoo, Prospect Park Zoo, Queens Zoo, and New York Aquarium. We will also offer professional development workshops at the event to help attendees develop valuable professional skills.
16-26 year olds will have the opportunity to meet hiring managers and learn about the many jobs, internships, and volunteer opportunities available at the WCS zoos and aquarium.
14 and 15 year olds can learn more about WCS's volunteer opportunities and how to use volunteer positions as a springboard into paid positions down the line. Chaperones are required for students under age 16.
For registration and further information visit: https://www.eventbrite.com/e/wcs-youth-jive-registration-53610306871?fbclid=IwAR3kqN1sVFbTvK0QNjTuY7Ol5PyhH1bt-vYDJeBZvuLUD9_0hfIsfoKPJ7s