Graduation is always right around the corner!
The cap and gown is one of the most easily recognized symbols of hard work and achievement. For your students, this day is a culmination of years of hard work and dedication to learning. Browse our high quality products below, and get in touch with us to schedule a consultation. Don't leave your graduation day to chance!
OUR PRODUCTS
Caps, Gowns, & Tassels
Caps & Gowns
Our Caps & Gowns are available in a variety of colors and sizes to match your school's style. The gown size is determined strictly by the height (caps are one-size-fits-all), and we do carry plus-size gown options. Our tassel inventory is vast, and your local rep will be happy to work with you to find the option that best fits your needs. Don't see your school color here? Let us know and we can discuss custom ordering with you (minimum quantities may apply).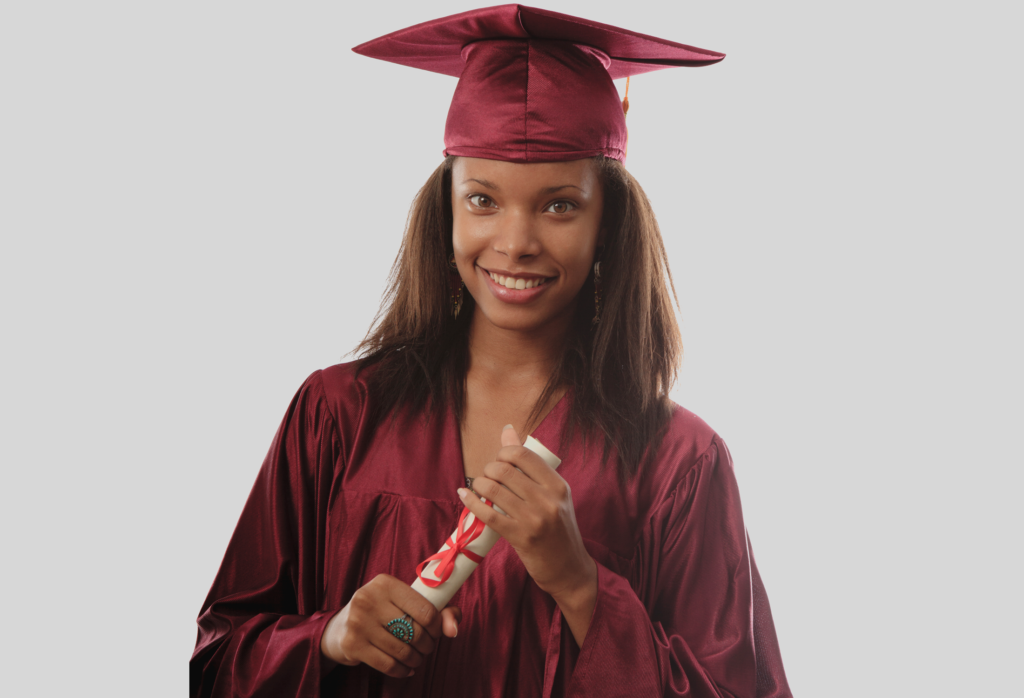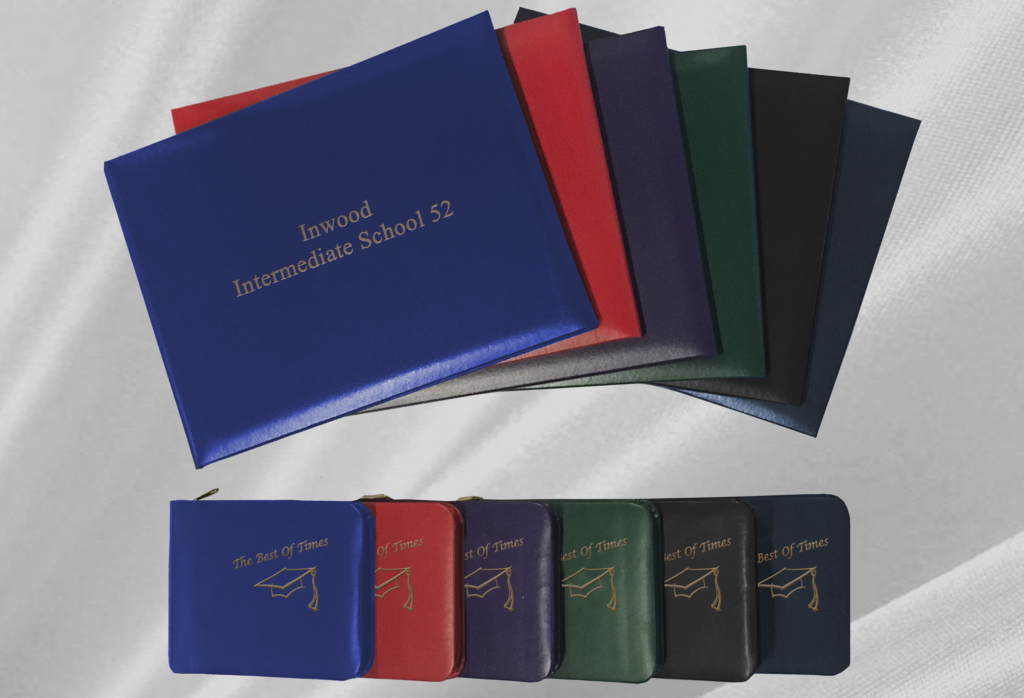 Diploma Cases & Autograph Books
Our deluxe padded diploma cases are available in two sizes - 6"x8" and 8.5"x11". They are fitted with 8 corner tabs to hold your diploma on one side, and a photo of your choice on the other! This will make for a lifelong keepsake & memory of your students' success. Our zippered autograph books make for great end-of-year elementary & middle school gifts, where students can write notes to each other before parting ways for the summer.
Cords, Stoles, and Accessories
For those students that have gone above and beyond academically or extracurricularly, it's time to show some love! Our stock colors of cords and stoles are gold, white and royal - but our catalog of available options is vast. A quick discussion with your local rep will help you determine your needs for your graduation day.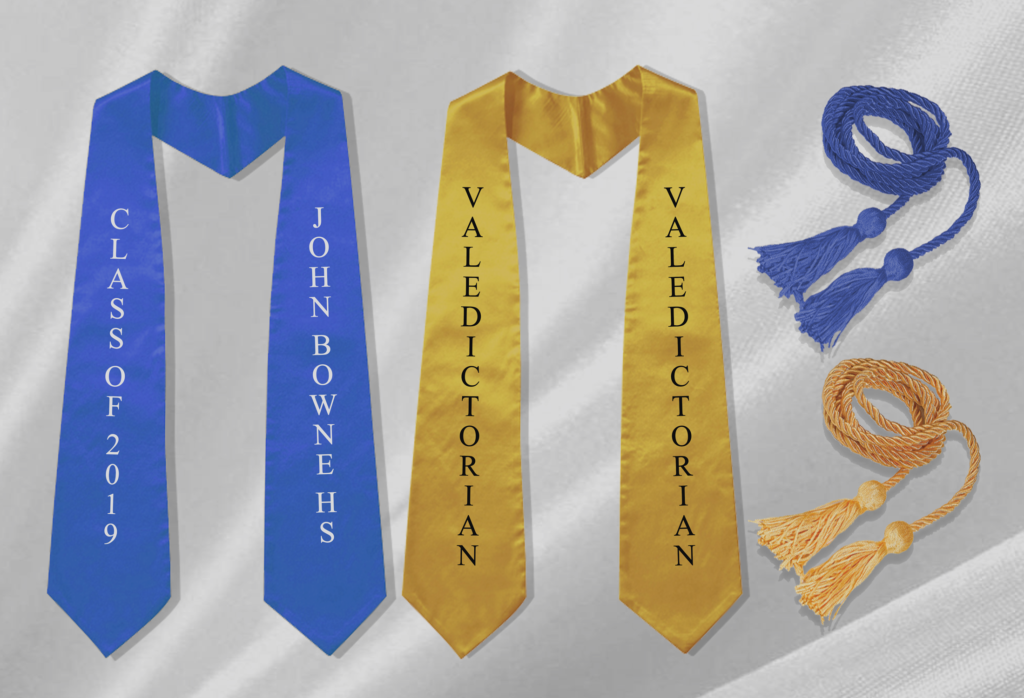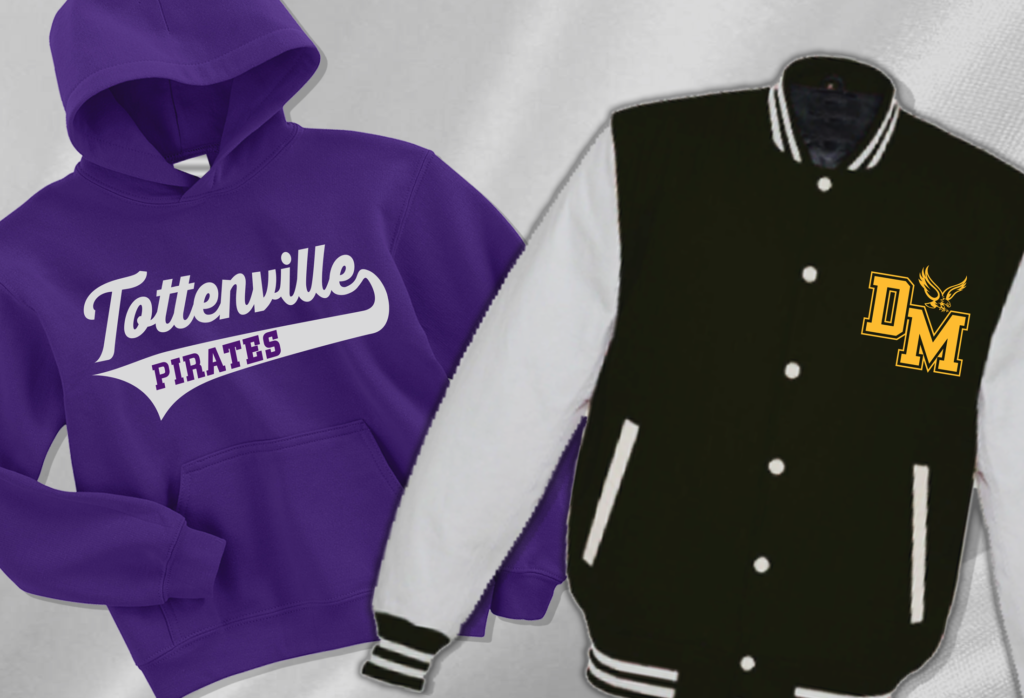 Senior Swag
Although not to be worn on graduation day, senior swag is an important representation of the class spirit. Begin designing some of our most popular items today.
The Perfect Graduation Timeline
Fall
Meet with your local rep to iron out all of your graduation details Begin designing senior swag and collecting student sizes
Winter
Finalize cap/gown & apparel measurements and submit to Smooth
Spring
Review Smooth's comprehensive report of your complete order, and request any additions or changes
Late Spring
Receive delivery of your caps, gowns, and any senior apparel not yet delivered, and let us know of any last-minute accessories you need
Graduation!
Sit back, relax, and send your seniors off the right way!
Smooth has patiently worked with us while planning for our school's very first graduation ceremony this year. Everything was delivered quickly and very well organized. They had no issues with tacking on last-minute additions to our order. I am very pleased with the service they have provided us. Thank you!
Chelsea Reich
Director of Academic Affairs, TECH Freire Charter School
As always, Smooth provides excellent customer service. Response time is so quick and any questions or concerns are handled in no time at all. Working with your team is absolutely pleasurable! Thank you!
ALYCE ORTIZ
Senior Advisor, HS FOR CTEA
Smooth is the absolute best, working with Jamie and his team over the last three years has been amazing. Over the last few months, I have learned more about the dedication of the Smooth Team and couldn't be happier to be working with them. Thank you for all of your help in getting our 8th graders set up for virtual graduation and always supporting us with our Uniform needs. You are all amazing.
Angel Pina
Assistant Principal, Great Oaks Charter School
Outstanding..... Jamie and the rest of your staff were able to move mountains to get our gear out in time for our National tv appearance! Thank you for helping us make a good experience, a great one for our kids.
Sal Puglisi
UA School for Emergency Management
We can't thank those at Smooth - especially Jamie and Joann- enough for all the work you put in helping our school and students through this unprecedented time of remote learning. I am so excited my graduates will receive senior swag bag before their virtual graduation next Friday. You all were beyond helpful and supportive in making this happen. Thank you for working through all of the obstacles and changing policies with us and thank you for offering the pre-packed boxes. It was one less thing to worry about and we appreciate it so much. Thank you again and we appreciate everyone at Smooth who ensured our seniors were honored and celebrated. I hope you have a wonderful summer and that you and your loved ones are healthy and safe.
Kristina Colmenares
Assistant Principal, The Facing History School
Thank you guys for being so supportive, flexible and attentive throughout this entire experience. Your company has made this year easier by always being responsive, willing and helpful. Wishing you guys the very best. Even your staff at the warehouse is sweet and the customer service has been superb from start to finish.
PTA-School 14-Yonkers
Rosemarie Ann Siragusa School
I'm the senior coordinator at Mott hall Community School and I wanted to give a shout out to the smooth team for their hard work during this hectic time. Derek Kurtz and his partners have been nothing but amazing, understanding and accomodating with our needs during this pandemic. We got our items on time and I couldn't be happier with the service. Thank you Derek for the hard work and thank you smooth in general for making this a great experience.
Gloria Mendia
Mott Hall Community School-Senior Coordinator
Just wanted to give a shout out to Jamie Ziegler. He is a pleasure to work with, super prompt and communicative. He understands our school's unique trimester schedule with three graduations a year and has helped me several times to make sure we have everything we need for our multiple graduations.
Sarah Frank
Teacher/Coordinator of Student Activities/Senior Advisor , Edward A Reynolds West Side High School
"Our school has been working with Smooth for the past five years. We have always been completely satisfied with their products and service. They do an excellent job and offer the most competitive rates on quality merchandise. Their local sales specialist has been courteous and above all, professional in every respect when services are requested."
Tara Mrwik
Principal, RFK Magnet School of Community Studies
"As the Senior Advisor, I have been working with Smooth for the past 6 years and rely on them to supply our senior class with everything needed for graduation. Their products are well priced and customer service unmatched. Being a large school, it is sometimes difficult to get the entire class to adhere to deadlines. Working with Smooth makes my job so much easier!"
Jacqueline S. Hoefferle
Senior Advisor, John Bowne HS
"Smooth delivers superior assistance through all channels of communication including e-mail support, telephone calls and in-person visits. Any issue ever presented has been taken care of in a timely and professional manner."
Jenna Ferrante
Business Manager, PS 354 Queens
"Fantastic customer support! They are always following up with our needs and orders via phone, email and in person. When an appointment or order is made or promised they have always been on time. We will be doing business with them for years to come!"
Susan F. Monahan
Assistant Principal, Russell Sage JHS 190
"Selling school uniforms can be a tedious endeavor, however with Smooth, the process has been simple and seamless. Smooth takes care of the 'nuts and bolts' of the process, so that one can just focus getting the uniforms in the hands of parents and on the backs of students."
Vernessa Brathwaite
Parent Coordinator, PS 273 Queens
"I have worked with Smooth since we opened our school in 2013. It has been a pleasure working with them. I have been able to recommend Smooth to other schools within my district and it is always a success."
Raquel Gonzalez
Parent Coordinator, Vista Academy
"PRHS has been doing business with Smooth for the past 4 years. During this time they have provided our school and community with exemplary service, quality products, and affordable prices. The company is always there when you need them and their customer service is prompt, professional, and helpful."
Andrew Greenfield
Assistant Principal, Port Richmond High School
"We at Wadleigh Secondary School have always been completely satisfied with Smooth's performance. They do an excellent job, are always punctual, have been very reasonably priced, and always do exactly what we ask of them."
Ruth Tellez
Business Manager, Wadleigh Secondary School
"Smooth always offers us high quality products, a friendly presence, and tireless customer service. We use them each year for our 8th and 12th grade graduations, senior hoodies, and yearbooks. Their designated team for our senior hoodies and yearbook projects has made both of those projects outstanding. It is always a pleasure working with Smooth!"
Cecilia Marshall
Parent Coordinator, Life Sciences Secondary School
"Smooth really shines with it's personal service. No matter who I speak with, they are always pleasant and professional. My emails are answered almost immediately. I always feel as though I can reach out for any question and it will be handled quickly and efficiently. It has been a pleasure working with Smooth and we are so thankful for our partnership with them."
Liz Vollmer
Dean of Students, Park East High School
"I have had the pleasure of working with Jamie at Smooth for the past several school years. They offer quality, variety, and affordable pricing options for a public high school like ours. We look forward to working with them on a yearly basis!"
Lauren Pace
Guidance Counselor, High School of Art & Design
"Smooth saved the day! When we needed a last minute order of uniforms for our students they were able to manufacture and deliver high quality product in a short amount of time. We had an amazing customer service experience, they are super knowledgeable about the market and demands, very responsive to questions and concerns and in general really great to work with."
Jess Hoff
Director of Operations, KIPP Freedom Middle School
"I enthusiastically recommend Smooth Sportswear. Their entire team is professional, organized, and consistently meets and exceeds my expectations. 100% of all purchases have been delivered on time or earlier in my seven years of partnering with them."
Shawn Mangar
Principal, Baychester Middle School
"This school year the District 8 Office switched all of it's apparel needs to Smooth Sportswear. It's easy to see the difference in service Smooth provides versus other vendors we have worked with!"
Dr. Karen Ames
Superintendent, NYC District 8 Superintendent's Office
"Smooth has made the process of ordering caps and gowns a breeze for me and my committee. Their products are a hit with our students and I could not be happier with them!"
Evangelia Papacostas
Senior Advisor, Evangelia Papacostas
"I have had the pleasure of working with Smooth for the past four years.  I wholeheartedly recommend them for any logo/branding/school spiritwear needs.  They take pride in their work which is why no order is confirmed without the approval of professional mock-ups."
Adonna McFarland
Principal, Van Siclen Community Middle School
Contact your local rep today!