New York City will offer free eyeglasses to all kindergarteners and first graders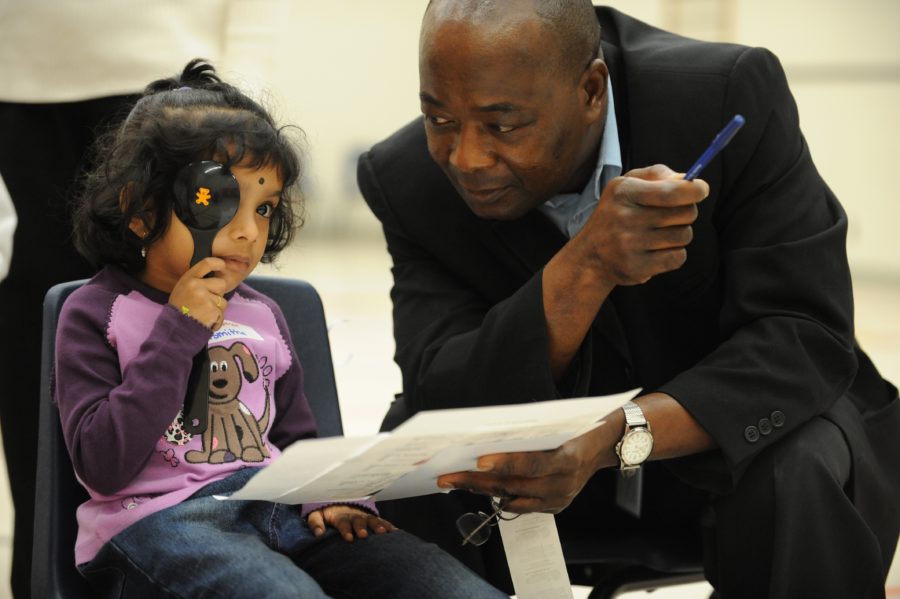 All New York City kindergarteners and first graders will receive prescription eyeglasses if they need them starting next school year, Mayor Bill de Blasio is expected to announce Thursday during his annual State of the City address.
The program already exists in 224 so-called "community schools" across the city, which get additional social services designed to combat the effects of poverty and other out-of-school factors that can interfere with student learning. Last year, about 26,000 glasses were distributed through the initiative.
Officials anticipate the expansion will involve 140,000 vision screenings and 33,000 new pairs of eyeglasses. The program is offered in partnership with Warby Parker, which will cover the cost of the eyeglasses themselves, and is expected to cost $6 million, one-third of which will come from private fundraising.
"Being able to read the board and materials provided in the classroom can make all the difference for students as they learn to read and write," Mayor Bill de Blasio said in a statement. "Too often students have vision impairments that go untreated and undiagnosed."
It's not clear if de Blasio is planning to make any other education-related announcements during his address Thursday morning. Although the mayor has repeatedly said that education is his top priority for his administration's second term, he has not announced sweeping new policy initiatives aside from programs and promises he made during his first term, such as universal pre-K, expanded access to advanced coursework, and his Renewal turnaround program for struggling schools.
If education is not a central element of the speech, it wouldn't be the first time. In 2018, de Blasio largely sidestepped education issues during the address beyond a modest civics initiative. In 2017, the mayor devoted just three lines of his 94-paragraph speech to education.